Mental health and substance abuse cost US businesses between $80 and $100 billion per year.
These figures are staggering and highlight how many people are struggling with varying mental health challenges.
Whilst there is still so much that needs to be done, The WHO estimated that for every $1 invested into the support and treatment of mental health disorders, there is a return of $4 in improved health and productivity.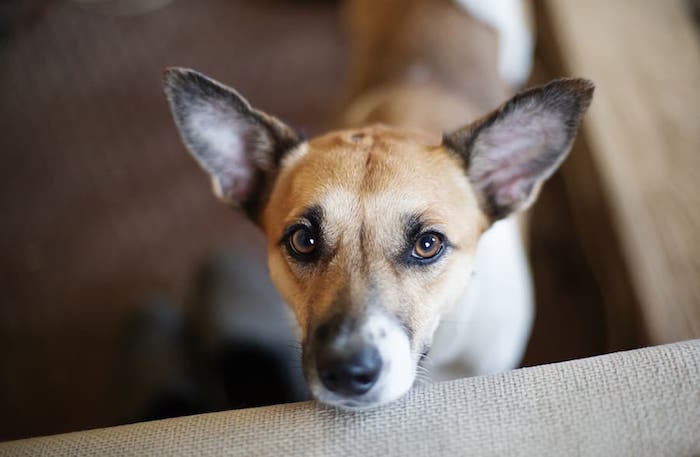 Many business owners are making in-house changes in a bid to create a physically and mentally safe workplace and managing any risks to the mental health of their employees.
Teresha Aird of Offices.net, said "Much research has gone into what constitutes an office setting that would be practical for business, whilst also alleviating workspace stresses associated with traditional office environments. Extra break out areas, green space, recreational facilities, healthy refreshments, and pets were all cited as potential solutions to decrease mental health issues in the workplace".
Pets in the workplace is an area we are going to focus on, as 1 in 5 millennial pet parents stated specifically that being able to bring their dog to work is important when considering a job offer and 20% of US businesses are adopting a dog-friendly approach.
Pet-friendly businesses are no new initiative but have definitely been an ongoing trend since the inception of funky workspaces, which was more akin to a youth club setting, with ping pong tables and bean bags, than a place where people actually attended to work.
Amazon's HQ in Seattle, is one of the most renowned businesses for their penchant for pooches, accommodating up to 6000 a day!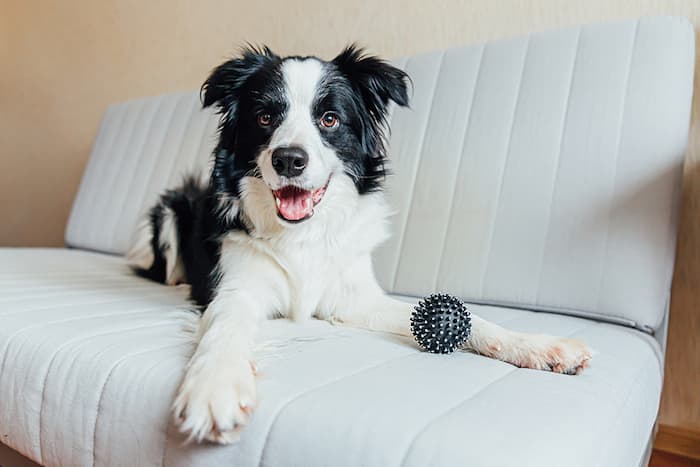 Lara Hirschfield, Amazon's "Woof Pack says, "Dogs in the workplace is an unexpected mechanism for connection".  "I see Amazonians meeting each other in our lobbies or elevators every day because of their dogs."
Allowing pets in the office can alleviate anxiety, especially for new team members as dogs offer the perfect icebreaker and their presence is proven to increase social interactions between workers, which translates to a positive, more collaborative environment.
Additionally, studies have shown that stress levels in the workplace are reduced throughout the day if there are pets present. Allowing employees to bring their animals to work may seem counterintuitive because it can distract staff from their duties, but it actually increases focus. Worries about what pets are doing at home alone are dissipated, leaving the employees to focus on the task at hand.
Nationwide Insurance recently conducted a study that shows pets in the workplace are proven to reduce absenteeism, with 85% of employees in pet-friendly companies reporting that they rarely take a day off work in comparison to 77% in a non-pet environment.
Nationwide's survey also highlighted several other interesting stats including:
91% of employees in pet-friendly companies felt the company supported their physical and mental health and wellness (compared to 59% in a non-pet environment for physical wellness and 53% for mental wellness)
52% of employees in pet-friendly companies felt they had a positive work relationship with their boss (compared to 14% in a non-pet environment)
91% of employees in pet-friendly companies felt engaged with their work (compared to 65% in a non-pet environment)
88% of employees in pet-friendly companies would recommend their workplace to other prospective employees (compared to 46% in a non-pet environment)
Additional research into behavioral patterns shows that interactions between dog owners and their dogs result in elevated levels of oxytocin. Oxytocin, also known as the 'feel good hormone' or the 'cuddle hormone', has been shown to have a positive impact on general levels of relaxation, trust, stress, and anxiety when released into the brain, which would explain the decrease in stress levels for employees that have access to pets in the workplace.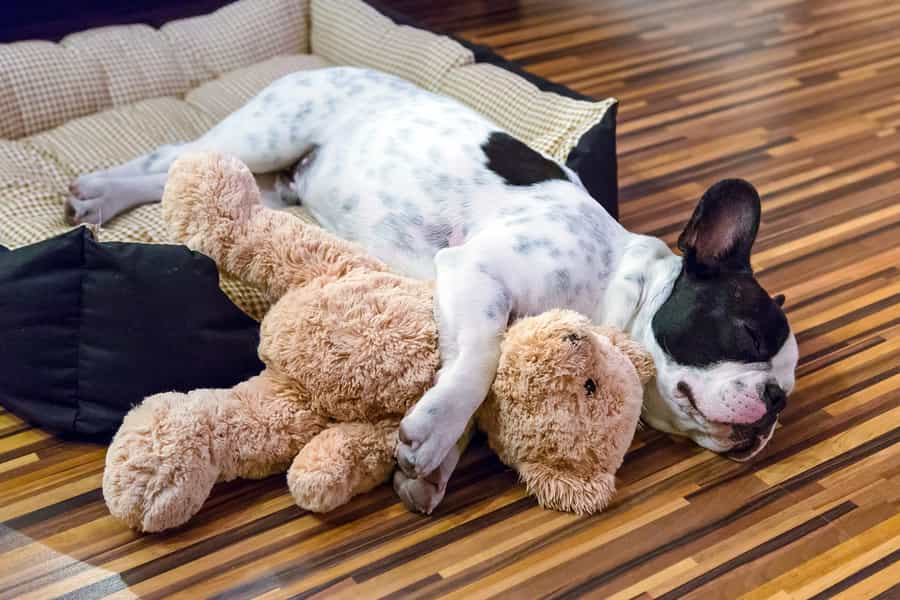 This initiative is becoming so commonplace that some job advertisement websites are citing "dogs allowed" as a benefit on their vacancy listings.
It's not only businesses that are recognizing the mental health benefits of dogs in their workplace. More and more schools are welcoming four-legged friends into the classroom and the effects have been astounding, providing a calming effect on students and teachers alike.
According to The Alliance of Therapy Dogs "A recent national survey of adolescent mental health found that about 8-10% of teens aged 13-18 have an anxiety disorder. A therapy dog can lift moods in the classroom, often provoking laughter. The therapy dog is also there to offer friendship and a shoulder to lean on for students."
Anything that offers respite from the stresses and strains of everyday life should be encouraged and if that is in the form of a dog, even better!
Further Reading