If you are tired of chasing after your dog and don't want a bulky fence blocking your view, consider installing a wireless dog fence. This way, it will be easy to pet your dog around your yard without building up a tall wall. To help you figure it out, we have come up with a guide on how you can install a wireless dog fence.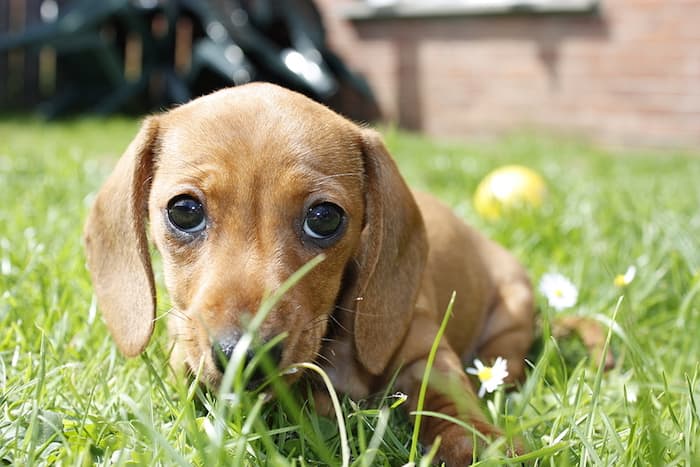 In-Ground vs. Wireless
Depending on the time you have for installation and your place of residence, you can either buy an in-ground or wireless dog fence. Choosing the right fence for your dog averts disturbances in the future.
In-Ground Fence
An in-ground dog fence is the most appropriate if you are residing in a permanent home since it involves embedding wires underneath the soil. It is not usually prone to weather damage. The transmitter is quite hard to adjust and takes a longer time to install. This ensures that your fence has extra dependability and will not be unproductive in snowy and rainy weather.
Apart from being more dependable, you get to customize in-ground fences since you can select the wire location. This type of fence gives you total control over the shape you want, and thus, you can make the boundary square or rectangular to suit your yard's shape.
Wireless Fence
A wireless dog fence is perfect if you are a pastoralist or tend to shift your home from place to place due to unavoidable circumstances. It is easy to install and is flexible for any adjustments. The fence can be installed anywhere you like, thereby maintaining the beauty of your garden or farm.
However, they are not as reliable as in-ground fences because they can be affected by weather changes or power outages. Buying a high-quality product would avoid such issues. Your dog has adequate space to play because of their adjustable features despite the circular radius that they provide.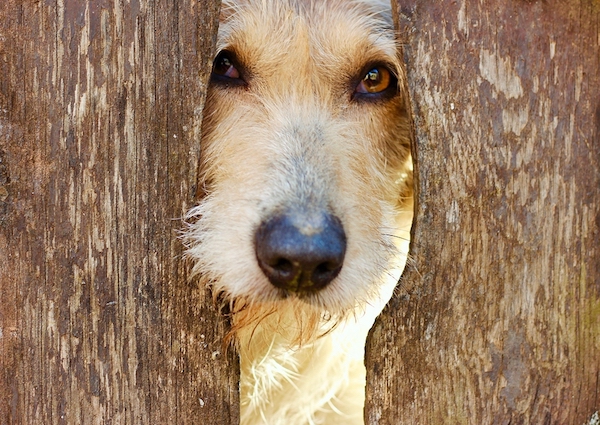 How to Install Your Wireless Dog Fence
Installing a customizable wireless dog fence is not as simple as turning it on. Planing a layout that fits your farm and accommodates the electrical system and the wireless fence you bought is always the main challenge. Here are seven simple steps to install a custom shape wireless dog fence.
Pick the Right Product
Picking the right fence for your yard should be your first thing in mind before everything. All systems come with a transmitter, an electrical signal for transmission, and a collar for your dog. Experts recommend that a system meant for an adult dog or heavyweight can be too ample for a puppy. You must, therefore, find the right match for your dog, depending on his size.
Find a Place to Position the Transmitter
The effectiveness of the fence mostly depends on the location of the transmitter. It should always be in the middle of the yard that you want to cover. Note that the presence of any heavy metal object can interfere with the transmission, making a path for the dog to escape. Moreover, the transmitter should be in a waterproof area and linked to an outlet that meets the manufacturer's approval.
Get the Receiver Collar Ready
Install batteries in the collar your dog will be putting on while the fence is on. To turn on the various collar options, some models may require you to press a switch. Confirm if your dog receiver collar model comes with a plastic key for switching it on and off.
Test and Flag the Boundaries
To see how good your transmitter works, walk around the yard holding the collar, and on hearing a beep, plant a small flag in the area. This is a clear visual representation of your fence and helps you know where your fence should end or start. Flags provide a visual guide while training your dog. Use a flag that will survive harsh outdoor conditions.
Mount the Transmitter
After making boundaries in your yard, you are good and set to mount a permanent dog fence transmitter, preferably on a wall or a table. Guarding your transmitter in one place ensures that there will be no shifting of your boundaries in case something bumps on the unit.
Attach the Receiver Collar
Make sure the collar fits your dog and put it on him. It should be tight enough for both prongs to contact your dog's skin but loose enough for your finger to fit underneath. The dog would wear the collar for only 12 hours a day to prevent rubbing its skin.
Train Your Dog
Always keep in mind that a wireless dog fence is only a tool, and without your coaching, your dog might end up getting confused and scared off the yard. Training guides are available. You would probably have to get one once you complete the installation of your fence.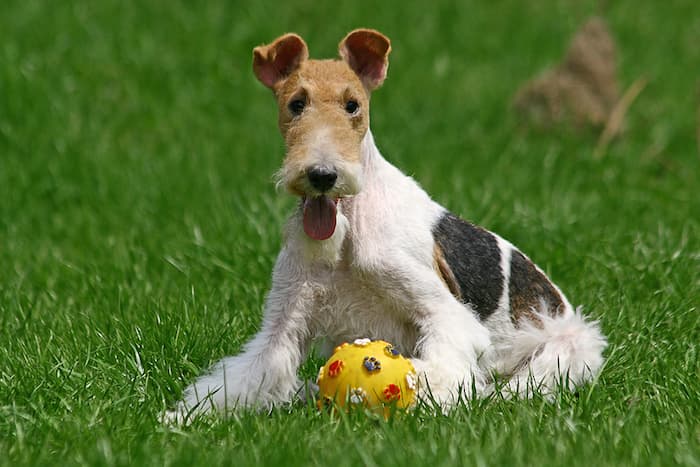 Wrapping Up
The best way for you to create contained areas for your dog to roam safely and freely is by using a wireless fence. Lucky for you, these systems are easy to install and operate. Additionally, you get to enjoy enhanced functionality with the three main units: the collar, the control unit, and the remote. Now, go ahead and enjoy peace of mind with your wireless dog fence.
Further Reading