Having a pet at home is everyone's dream, and why not? They play with you and spread happiness in the house. Not only do they enlighten your day, but they also protect you from suspicious people. Well, after buying a dog, everyone vows to take care of them, whether it's a kid or an adult. But are they succeeding in this mission? How they can make their dog feel loved at home is something they still can't determine as no human can communicate with them.
For someone who enlightens your day, stays, and protects you in your hardest times needs good treatment, so just doing ordinary stuff is not sufficient for pets. In order to pay them back for their extreme loyalty. You need to go beyond and make them feel loved at home. With the technology of this era and some tips, you can do this task perfectly.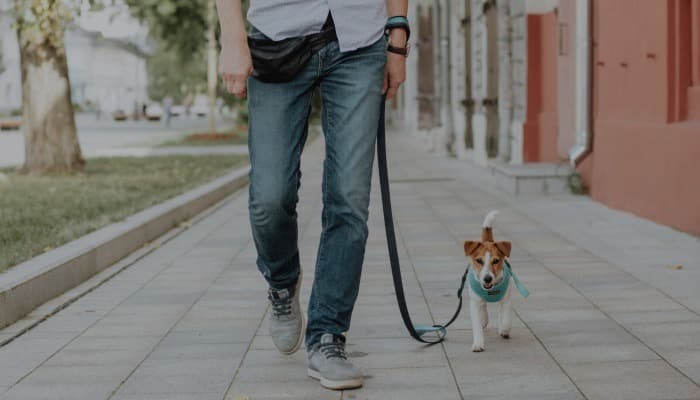 Here are some things that you can do to make your dog feel loved at home.
1) Learn how to pat them
Even humans love to get pats from their loved ones, so do dogs. Learning how to pet a dog is also a difficult task because everyone has a different spot where they feel good to be petted. Just spend quality time with your dog and find the best place where they like to be petted. Not only the dog but you too feel relaxed and stress-free by doing this.
Some of the best spots for a dog are the base of the tail, under the chin, or on the back of the neck, where the collar hits. If you are unable to determine which spot is the best, then ask your friends or acquaintances who also have dogs as pets in their homes for help.
2) Dog portraits
Nothing is better than glancing at those moments that you treasured and cherished with your loved ones. With the help of technology these days, you can create an amazing pet portrait for your pets. Canvaspop is especially advanced in creating portraits of different kinds. They are all high quality and made with 100% canvas.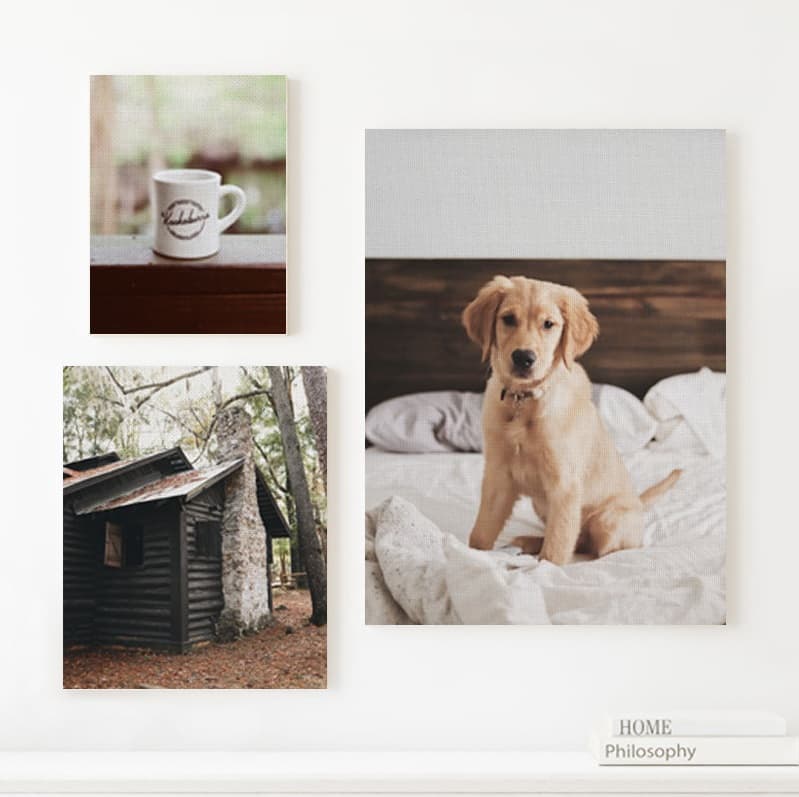 Just click on create your print and what's left is picking the size, frame, and image of the dog. There are various advanced features that will make the photo even better. There are different styles of portrait-like Oil paint, Charcoal, and Modern. You can pick between any of these and get one step ahead for making your own masterpiece. You can also give screen instructions while creating your portraits. All your wishes will be fulfilled carefully.
3) Take them on a daily trip
Dogs love to go out as much as they love to be at home. If you have time after work or a day off, take your dog on an approx 50-minute walk. It will refresh you and make the dog feel free as they can meet other stray or pet dogs and play with them.
If you are deeply affiliated with water and want to swim, you can take them to a nearby beach or pool. The main purpose of this point is to make the dog feel free and love you more.
4) Give them occasional treats
Like a normal human, dogs also love to have a special treat after a specific interval of time. Other than dog food, you must be feeding your dogs every day. There are many more other things you can use. Some of the things which dogs love to enjoy are White rice, Dairy products, Fish, Chicken, Peanut butter, and many more. And, of course, every dog has different taste buds, so you just have to identify what your dog loves the most.
There are various types of special dog foods that you can buy online. They are made of high quality and are very effective for a dog's health. So it doesn't matter how much you feed them, it will maintain their health too.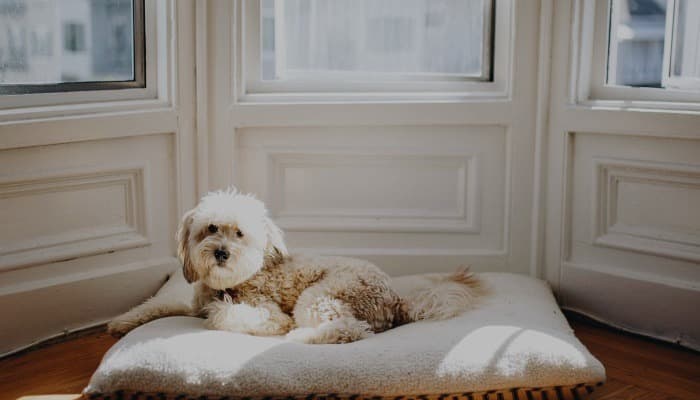 5) Get them the most comfortable bed
The best way for you to show your love to your dog is to provide them with the best bed. You must know if you have a pet that dogs love to take small naps throughout the day. By considering your pet's preferences, you can buy a comfortable crib mattress, a soft pillow, and many more.
If you have some material in your house, then you can create a DIY bed on your own. This probably indirectly represents your love for them.
6) Maintain time and rules
Even in your busy working life, you should never forget about the one who is desperately waiting for you to return safely home. Even on your working days, you should separate some time from your schedule for your pets. This way, you can play with them every day, which will also relieve you from the stress and anxiety you are getting from your work.
There should also be a set of rules for your pets, like going out only in your presence or the amount of food you give them. You have to keep all these things in mind. Otherwise, your pet dog will be completely spoiled and do whatever they wish to. It would help if you also created patterns for the activities that you do with your dogs, like walking, feeding, playing, etc..,
7) Providing them a healthy environment
When it comes to pets, the first thing you have to ensure is their health. Make sure that your room is clean and immune to viruses and bacteria. A pet's health is more important than anything else. Therefore, you should keep the house clean and provide them, love.
Wrapping up
The rest is for you to understand your pet as much as you can and treat them as they are actually your family. Never stop showing them affection and love. And make sure to keep them safe and healthy in all terms.
Further Reading