Your dog will always be a key part of your family, no matter how old he gets. However, when your furry friend is getting on in years you might need to adjust your lifestyle a little to accommodate your older dog.
Whether your dog is a senior or not will depend on its breed. A small dog like a terrier or chihuahua won't be considered to be a pensioner until they reach the age of ten or twelve, however bigger breeds like Great Danes could be seniors at just 5 or 6. Not only does breed and size have an impact on your pup's life expectancy, their genetics, environment and diet all have a role to play.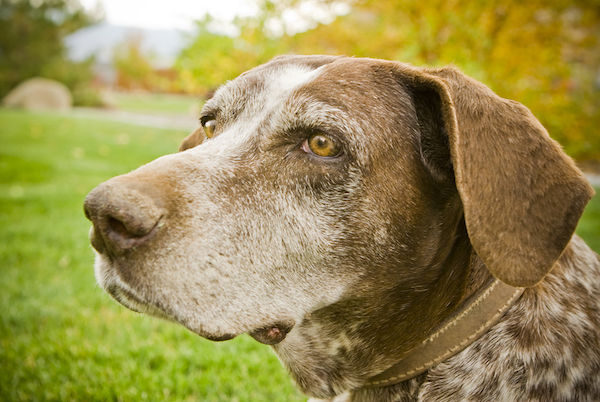 The good news is that modern medicine hasn't only extended human lives, it can also help your dog to live a long, happy life too. As long as you give your fur baby the right preventative care and attention, your aging dog will have the longest and best life possible.
With that in mind, here are some tips for caring for your older dog.
Don't Forget Your Pup's Teeth
Caring for your dog's dental hygiene couldn't be more important at all stages of your dog's life but particularly when they get old. Regularly brushing your dog's teeth and getting them cleaned professionally can guard against painful decay and dental disease. It'll also help to avoid chewing problems that can lead to poor nutrition. If your pet isn't keen on having his teeth brushed, you should consider toys that are designed for this purpose instead of dental treats that will keep your pet happy while also getting his teeth plaque free.
Caring For Your Dog's Skin
As your dog ages, they may develop more sensitivities. Their skin may be more easily damaged so switching to a hypoallergenic shampoo is good for your pets as they get older.
Eating Healthily
Just as humans have to watch what they eat, particularly as they get older, elderly dogs also often have problems with food. Some may struggle to chew, others lack appetite and some have digestive problems or may even be obese. Talk to your vet about how to choose the right exercise and diet plan for your older dog. You may need to adopt some dietary changes such as adding extra fiber into his diet to help improve digestion, or you may need to reduce carbohydrates so your pet can maintain a healthy bodyweight. You may also need to add supplements like glucosamine or fish oils into his diet to treat joint pain.
Related Reading:
Keeping a Pet Contained In the Yard
Your Guide on Dog Care
Observing Dog Behaviors
Consider Getting Pet Insurance
Exercise For Mind And Body
As humans age, they struggle to perform physical activities. It's the same with dogs. As they get older they may experience pain or find it hard to do the things they used to love. Exercise, however, is still vital to your dog's well-being and health. Take your pet on gentle, short walks but take care to monitor his gait and breathing to ensure that everything is ok. Your dog's mind also needs exercise. Food puzzles and other stimulating toys will help to keep your pet sharp.
Help Caring for an Older Dog
Schedule Regular Vet Visits
You should take your older dog to the vet for a check-up every six months. In the same way, as older people have to take care of their health and see their doctor more frequently, older pets also benefit from more frequent vet visits. Old pets often need more examinations, dental treatment, and blood tests. Some breeds are also more predisposed to developing certain conditions like diabetes, cancer, hip dysplasia, and arthritis. Detecting these problems at an early stage will help to prevent them from becoming serious concerns.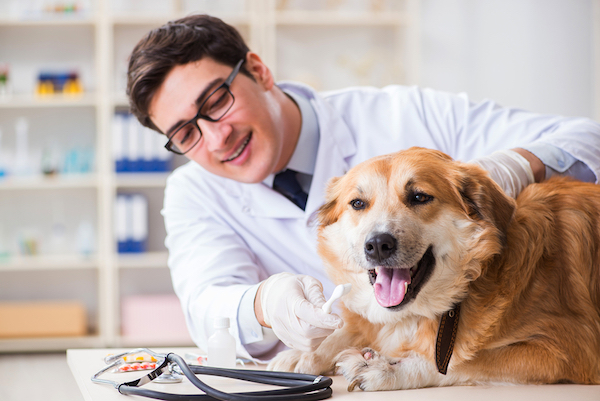 Make Your Home Suitable For An Older Dog
When you first brought your puppy home, you probably puppy-proofed it. Now your pet is older you'll need to senior it. If your pet has joint problems or hip dysplasia you may need to put in some steps or a ramp so he can get into the car or onto the bed. Keep his water and food in an area that can easily be reached, particularly if they have sight problems. A heated bed could soothe their aching joints, particularly if you're living in colder regions. Also, non-slip surfaces could protect against falls, helping your elderly dog to keep traction when getting up.
Pay Closer Attention
Always monitor any change in appetite, weight, behavior, and dental problems as well as lesions, bumps, or lumps which appear. Any changes you note should be reported to your vet.
Although it's harder to care for your older dog, your lifelong companion will be by your side for the rest of his life, so it's worth making a few small changes.