Dogs have become one of man's favourite furry companions. Dogs are faithful and loyal friends. They are, most of the time, full of vitality, which is why taking them out for a walk is essential.
Strolling outside your home is adequate for your regular walk. However, to help you and your four-legged companion ease some stress, you can take a trip to a national park to unwind and admire the scenic view around you. Keep in mind, though that parks all over the world have different rules and guidelines. Thus, it's best to check if the park you intend to visit welcomes pets.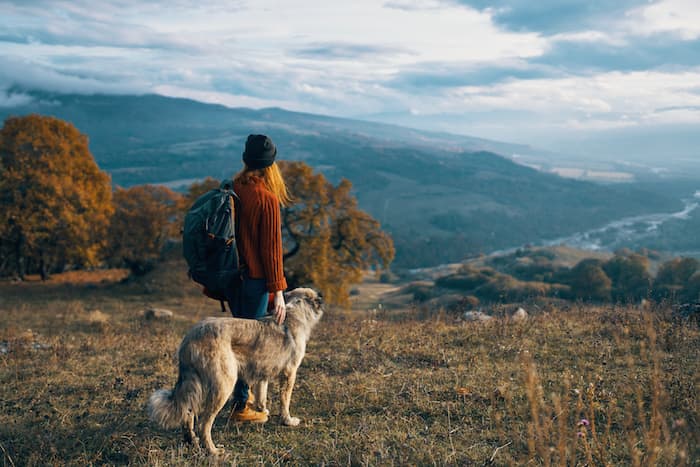 Remember, also, that there are services like h&h dog walking if you don't have time to walk your companion. Nonetheless, when you walk your pet, as much as possible, lessen the screen time, engage and communicate with your dog, and have fun with your surroundings.
To give you an idea where you and your companion can destress, below are some of the best dog-friendly national parks in the UK.
5 Best UK Parks For Dogs
There are plenty of national parks you can visit worldwide. These venues intend to safeguard and conserve natural environments, so you'll find most of them prohibiting pets inside. Yet, you can still find a few dog-friendly destinations. Here are the five best UK Parks you can visit with your dog:
Pembrokeshire Coast National Park
Nothing beats spending holidays on the coast, more so if you can enjoy it at a dog-friendly beach. The Pembrokeshire Coast features 50 beaches where you and your loyal companion can have fun in the sun, sand, and sea. Some of the places you can take a trip to are Barafundle Bay, Freshwater Beaches, Poppit Sands, and South Broad Haven.
Boat rides welcome pets likewise, so you can take your dog to visit other islands. In case your pet isn't comfortable riding boats, Pembrokeshire Coast boasts of 186 miles of harbours, hidden coves, and walking trails. Nearby towns such as Saundersfoot and Tenby also have a variety of dog-friendly diners and bars.
Related Reading
Rules of a Dog ParkDog Training TipsDog Obedience Training
Lake District National Park
One of England's treasured national parks is the pet-friendly Lake District National Park. History lovers will relish visiting Furness Abbey, Brougham Castle, and Penrith Castle with their canine friends.
Dogs can enjoy a lazy stroll along Lake Windermere or sightsee onboard the Ullswater Steamers. They can also enjoy an exciting trek along Whinlatter and Grizedale Forest or cool down at some of the dog-friendly country taverns in the area.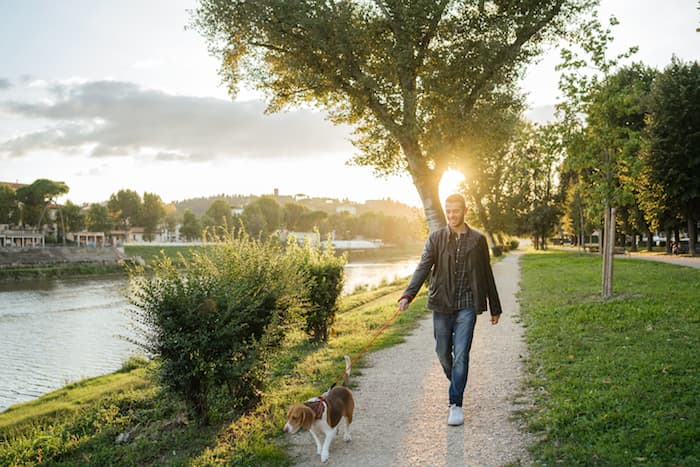 Stowe Landscape Gardens – National Trust
Another park where you and your furry companion can refresh is at the Stowe Landscape Gardens. There are approximately 1 to 2 miles of garden you can stroll. Appreciate scenic spots like Grottos, Ancient Virtue, Octagon Lake, Lord Cobham's Pillar, and Temple of British Worthies.
When visiting Stowe Landscape Gardens, the place requires you to keep your companion on a lead and utilize marked poo receptacles to keep the park clean.
Peak District National Park
Countryside lovers will have a good time at the Peak District National Park. This particular park, consisting of limestone valleys, charming villages, impressive mountains, and secluded moors, is ideal for dog-walking. A few of the breath-taking sights to visit are Kinder Scout, Derwent Moors, and Edale Valley. Alternatively, you and your pet can stroll on trails like in Bakewell and Chee Dale.
In case you need to rest after a day of adventure, you can choose from nearly 100 dog-friendly bars and restaurants inside the national park.
North York Moors National Park
If you prefer to enjoy both the countryside and the beach, then you should head over to the North York Moors National Park. The area offers a vast moorland adorned with purple heather. Visitors can take a relaxing stroll with their dogs to see historic villages and abbeys and to run around the streams. Spectacular spots such as Helmsley Castle and Kilburn Woods will surely keep your furry companion busy.
Otherwise take a day off to have fun at Runswick Bay, Flamborough, or Robin Hood's Bay where pets are welcome year-round.
Overall, while the above-mentioned national parks welcome pets, don't forget to be responsible for your dog. Remember to adhere to specific park rules and regulations like keeping your companion close and within your sight and control. If the park has other farm animals inside, such as egg-laying birds, these venues usually require dogs to be on a leash. Thus, when planning to visit, check the park's official website, or give them a call to confirm pet requirements.